Published by
Supertortuga
on 2017-02-26
4
0
Having served as Minister of Justice in Norway, no one can understand better how truly dark it gets in Scandinavia than Anne Holt.

Anne Holt. Anne Holt has a solid background in the legal environment - she has a law degree, has worked in the Oslo Police Department, as a journalist and during a shorter period she even served as Minister of Justice of Norway. This probably explains why she masters this gendre, being one one the most popular crime novelists in Norway, with her works being published in more than 25 countries.
The first book by Holt I read was "1222", which was a refreshing experience, introducing me to the world of the heroines Hanne Wilhelmsen and Inger johanne Vik.
Books in the Hanne Wilhelmsen series - original Norwegian title, year (English title):
Blind gudinne (Blind Goddess) 1993 *
Salige er de som tørster (Blessed Are Those Who Thirst) 1994
Demonens død (Death of the Demon) 1995 *
Løvens gap (co-authored with Berit Reiss-Andersen) (The Lion's Mouth) 1997
Død joker (Dead Joker) 1999
Uten ekko (co-authored with Berit Reiss-Andersen) (No Echo) 2000
Sannheten bortenfor (The Truth Beyond) 2003 *
1222 (1222) 2007 *
Offline (Odd Numbers) 2015
I støv og aske 2016
Published by
Supertortuga
on 2017-02-19
19
0
Compared to Sweden, the quality of the water in Spain is generally of lower quality, although I believe it has improved during the last 15 years, mainly to higher awareness of the environment. And on the Azahar coast the water is particularly hard (high content of lime) and treated with chlorine, the former creating problems with the household appliances (like the dishwasher and the laundry machine) and the latter provoking a bad taste, making it unsuitable to drink.
Water is essential for most turtles. Supertortuga occasionally also enjoys a cold beer, though.

Supertortuga lives in an area with a relatively acceptable quality of the water, and we have limited problem with high lime content. However, while it is good enough to make coffee, wash our teeth and cook, we do not use it as drinking water. That is, until we installed our reverse osmosis filter.
What is reverse osmosis?
From wikipedia we read that "Reverse osmosis is a water purification technology that uses a semipermeable membrane to remove ions, molecules, and larger particles from drinking water. In reverse osmosis, an applied pressure is used to overcome osmotic pressure, a colligative property, that is driven by chemical potential differences of the solvent, a thermodynamic parameter."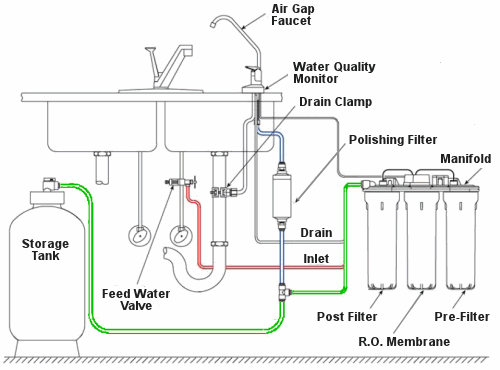 A typical reverse osmosis filter for a normal household [Image from Everclean Water Treatment Systems (www.evercleanwatertreatmentsystems.com/water-treatment)]
Published by
Supertortuga
on 2017-02-16
19
0
Håkan Nesser is a Swedish novelist, who, apart from several standalone novels, is famous for his series of novels about the police inspectors Van Veeteren and Barbarotti (in two separate series of novels). In my favourite series about Van Veeteren, a lot of the story circles around the police inspector himself and his personal life, as well as around the seconday characters, which in some of the novels take on a lead role.
However, the first Nesser novel I read was "A summer with Kim Novak", which was a pleasant surprise for me, still being one of my favourite novels and probably my favourite Nesser novel. It is always a joy to read Nesser - he truly masters the Swedish language in a very subtle way.
Books in the Van Veeteren series - original Swedish title (English title), year:
Det grovmaskiga nätet (The Mind's Eye) 1993 *
Borkmanns punkt (Borkmann's Point) 1994 *
Återkomsten (The Return) 1995 *
Kvinna med födelsemärke (Woman with Birthmark) 1996 *
Kommissarien och tystnaden (The Inspector and Silence) 1997 *
Münsters fall (The Unlucky Lottery) 1998 *Carambole (Hour of the Wolf) 1999 *
Ewa Morenos fall (The Weeping Girl) 2000 *
Svalan, katten, rosen, döden (The Strangler's Honeymoon) 2001 *
Fallet G (The G File) 2003 *
Published by
Supertortuga
on 2017-02-12
29
0
I originally had planned to write this article about the Endomondo sports tracking app, but after a total of 7.333 km of practice (mainly running and mountain bike riding) I decided to test a new app. I had been waiting for a long time to be possibility to work with heart rate zones in Endomondo (to use together with my Garmin Forerunner Ant+ Heart Rate monitor) with the audio coach giving feedback, but this important feature seems to have a low priority in an otherwise excellent app. So, I started looking for a new app to be used with my trusty Android Sony Xperia Z3 Compact, my Garmin Forerunner Ant+ Heart Rate monitor and my Philips SHQ1200 ear buds.
I really need to control my heart beat frequency when competing against the hare.

Apart from Endomondo, there are several well-known apps to choose between for tracking running and biking exercises (such as Runtastic, Runkeeper, Strava just to name a few), but the available selection was narrowed down due to my requirements to have audio feedback for the current heart rate zone and also by the need for it to work with my Garmin Ant+ HRM (Ant+ is an energy efficient radio communication protocol for those who wonder). For the record, I am in general willing to pay for the app provided that I like it and that it gives me the functionality I need. So, I downloaded and tested several of the mentioned apps, but I was not fully satisfied by any one them. I had almost had given up, when I found SportsTracker (from sportstracklive.com) which should not be confused with Sports Tracker (from sports-tracker.com).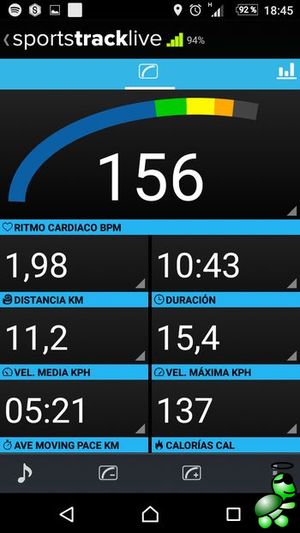 Main control screen during exercise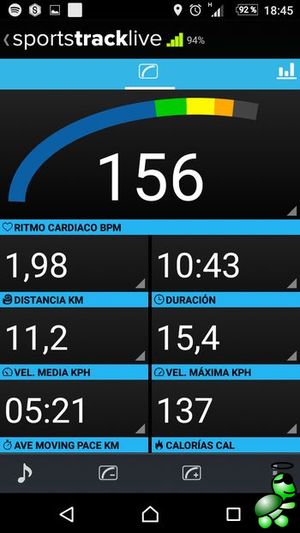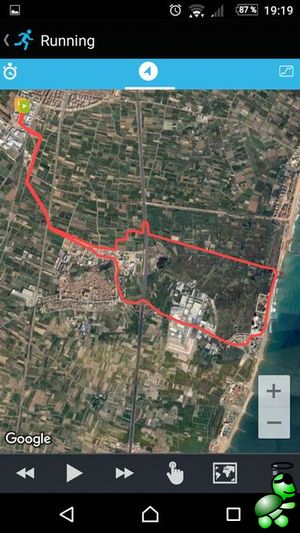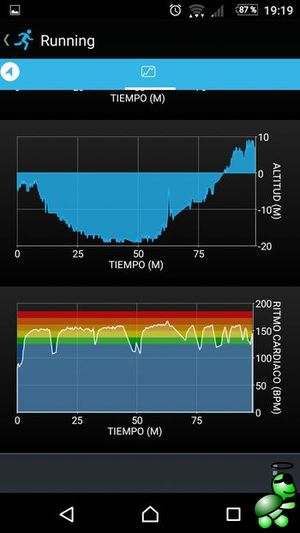 Published by
Supertortuga
on 2017-02-09
36
1
I registered supertortuga.com on the 9th of February back in 2001, which means that the site now celebrates 16 years on the Internet!
This signifies, among other things, that Supertortuga has been present on Internet longer than Facebook. The well-known social network created by Mark Zuckberg was launched on Febraury 4th, 2004. And another famous network, namely Twitter, was launched in 2006. These are cold facts, which are tough to handle for these big companies.
And, what is more important, Supertortuga will still be here after fads like Facebook and Twitter are gone and long forgotten.
Supertortuga has been around so long that perhaps I can even be considered to be the founder of Internet!

Supertortuga was the sequel to the mighty Babar Overdrive, which was launched sometime back in 1999. Back then, the site focused on C64 games, which was a great interest of mine (and still is actually - these games were fine pieces of work, very original and still very enjoyable). During the first couple of years I worked really hard with the site, adding new sections such a Spanish-learning system with a verb conjugation function ahead of its time, and it also featured an extensive personal section. However, the site grew out of my hands, and it took too much of my time to prepare all the contents in Swedish, Spanish and English.
Time changes, and so do people, and I decided to downsize the contents, publish only in English and focus on the writing and the topics I am interested in today. But I keep using a format which is not depending on the big networks (the framework of Supertortuga is 100% written by the turtle himself).
I guess I cannot really promise to be around when Facebook is gone... But I hope you will have to stick with me for another 16 years!